Kings Bay Y
Teen Trip to Israel
TEEN TRIP TO ISRAEL
Did you ever wonder what Israel is like and never had the chance to find out?
Join us and experience Israel on a once-in-a-lifetime adventure including surfing, climbing, hiking, discovering, and exploring Israel with new friends from across Brooklyn.
Return home with endless personal accomplishments, meaningful memories, and stories you'll never forget.
Who? Jewish teens entering 9th – 12th grade in Fall 2023
When?  August 15 to September 3 (18 days total)
What is included?
Tickets and airfare costs
Accommodations (hotel, kibbutz & desert tent)
All meals
All programming
Private transportation
Security escort & monitoring
Medical insurance
Laundry service
What is the cost?
The trip will cost as low as $999 after scholarships – everything included
The trip is highly subsidized thanks to UJA Federation of NY and Rootone vouchers
How can I join?
In order to join the trip and take part in our once-in-a-lifetime adventure you need to register for an interview.  After the interview and before the trip you'll need to participate in 9 teen meetings related to the trip
CLICK HERE FOR THE TRIP ITINERARY
CLICK HERE FOR THE PARENT MANUAL AND FAQ
CLICK HERE TO FILL OUT THE TRIP WAIVER
Have a question or need more information? Contact our Teen Department by emailing  ibraun@kingsbayy.org | patrick@kingsbayy.org | or calling 718-648-7703 ext. 203
Interested in Learning More?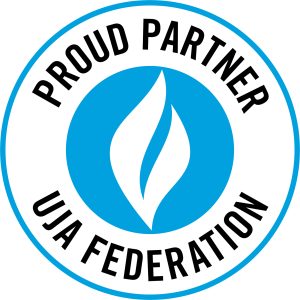 Teen Trip to Israel Itinerary
Subject to change
TUESDAY | AUGUST 15, 2023
TAKING FLIGHT
Board your flight to Israel from NYC with ELAL flight 002 from JFK at 5:30pm
WEDNESDAY | AUGUST 16, 2023
BRUCHIM HA-BA'IM – WELCOME TO THE LAND OF ISRAEL
Arrive at Ben Gurion Airport at 11:00am– meet our Israeli staff team and ascend to the south
Welcome to Israel! Shehecheyanu ceremony and introduction to Israel at Sde Boker
Get to know your fellow travelers over an outdoor leadership group bonding workshop
Check-in, orientation, icebreakers, and dinner at our accommodations
OVERNIGHT: Sde Boker Field School, Negev Desert
THURSDAY | AUGUST 17, 2023
JEWELS OF THE DESERT
Sde Boker – Visit David and Paula Ben Gurion's modest home and learn about the remarkable story of Israel's first Prime Minister and his unique vision for Israel's future in the desert
Continue traveling south towards the Arava Valley, stopping to explore the world's largest erosion crater at the Ramon Crater Visitor Center
Off-road desert canyon jeep tour in Nahal Tzin
Evening: Take part in preparing a traditional fresh-cooked "Poike Pot" meal in the desert
OVERNIGHT: Sde Boker Field School, Negev Desert
FRIDAY | AUGUST 18, 2023
COMMUNITIES IN THE DESERT
Experience the thrill of sandboarding down natural dunes in the Negev Desert
Travel to the desert community of Yerucham where we'll celebrate Israel's Mizrachi (Sephardic) culture with a Moroccan tile art project
Pizur lunch in Yeruham
A cross between heritage and desert enchantment at the Desert Daughter Authentic Bedouin farm
Time to prepare for Shabbat
Shabbat dinner followed by Oneg Shabbat at the hotel
OVERNIGHT: Sde Boker Field School, Negev Desert
SATURDAY | AUGUST 19, 2023
SHABBAT IN THE DESERT
Late wake-up, staff-led Shabbat programming, followed by Shabbat lunch
Free time, swimming, and sports at our accommodation
Dinner at our accommodations followed by a havdala ceremony
Evening: Desert star-gazing experience
OVERNIGHT: Sde Boker Field School, Negev Desert
SUNDAY | AUGUST 20, 2023
CHALLENGES IN THE SOUTH OF ISRAEL
Meet Yaron Bob and learn about his 'Rockets to Roses' Gallery at Yated
Salad Trail – Experience the wonders of Israel's desert agriculture revolution
Sderot – View Israel's border with Gaza and visit a fortified playground to experience how this community adapted to its challenging location
Sderot – View Israel's border with Gaza and visit a fortified playground to experience how this community adapted to its challenging location
Camel riding and desert tent feast at Kfar Hanokdim encampment
OVERNIGHT: Kfar Hanokdim Encampment, Judean Desert
MONDAY | AUGUST 21, 2023
MASADA: JEWISH HEROISM, DILEMMAS & LEADERSHIP
Pre-sunrise hike up the Roman Ramp to the summit of Masada
Masada – Tour of Herod's desert mountain fortress and the bastion of an ancient Jewish rebellion
Descend Masada via the Snake Path and stop for breakfast at the base of Masada
Nature walk to the desert waterfalls oasis at Ein Gedi National Park
Break for lunch at IYHA Ein Gedi
Experience effortless floating at the Dead Sea at Kalia Beach
Return to Jerusalem in the late afternoon and rest at our accommodations
Evening: Explore the Mahane Yehuda open-air marketplace + pizur dinner
OVERNIGHT: Caesar Hotel, Jerusalem
TUESDAY | AUGUST 22, 2023
FOUNDATIONS OF JEWISH HISTORY
Discover the foundations of Jerusalem from King David's time at the City of David Excavations
Hezekiah's Tunnel – Cool off in the spring-fed underground aqueduct running below Jerusalem
Enter the Old City at Zion Gate and explore the ancient corridors of the Jewish Quarter
Free time for shopping in the historic Cardo area of the Jewish Quarter (pizur lunch)
Reflections at the Kotel – The Western Wall – followed by a tour of the Southern Wall Excavations
Dinner at the hotel followed by Yad VaShem perpetrations
OVERNIGHT: Caesar Hotel, Jerusalem
WEDNESDAY | AUGUST 23, 2023
LOSS AND RENEWAL IN MODERN ISRAEL
Yad VaShem World Holocaust Remembrance Center
Processing time and picnic-style lunch at Jerusalem's Mifletzet Park
Theodore Herzl Museum – The story of the Zionist idea and Israel's founding history
Mt. Herzl National Cemetery – Honor Israel's national leaders and fallen soldiers
Tie-in session at the hotel
Pizur and group night out at Ben Yehuda Street pedestrian mall
OVERNIGHT: Caesar Hotel, Jerusalem
THURSDAY | AUGUST 24, 2023
VALUES OF MODERN ISRAEL
Meet with students at Maale – a film school devoted to exploring the intersection of Judaism and modern life
Travel to the West Bank, stopping to explore the geo-political complexity of the region along the way
Break for pizur lunch in Efrat, one of the largest Israeli cities in the West Bank
Roots Tent – Take part in an Arab/Israeli dialogue in the Gush Etzion region of the West Bank
Dinner at our accommodations
Evening: Israeli Dance workshop
OVERNIGHT: Caesar Hotel, Jerusalem
FRIDAY | AUGUST 25, 2023
BIBLICAL HISTORY IN THE LAND OF ISRAEL
View the Ella Valley from Tel Azeka – The famous site of David's battle with Goliath
Learn the skills of an archeologist at the Dig-for-a-Day Archaeological Seminar
Drive back to Jerusalem and prepare for Shabbat
Kabbalat Shabbat at the kotel
Walk back to our hotel where we'll enjoy Shabbat dinner together
OVERNIGHT: Caesar Hotel, Jerusalem
SATURDAY | AUGUST 26, 2023
SHABBAT IN JERUSALEM
Morning; Staff-led Shabbat programming or the option to visit local synagogues
Shabbat lunch is included at our accommodations
The Israel Museum – The Dead Sea Scrolls, Temple Model, and more
Spend the rest of the afternoon playing sports and relaxing together at Jerusalem's Saker Park
Dinner at our accommodations followed by a havdala ceremony
Evening: Tower of David Night Spectacular sound and light show in the Old City
OVERNIGHT: Caesar Hotel, Jerusalem
SUNDAY | AUGUST 27, 2023
MYSTICS OF THE GALILEE
Depart Jerusalem and travel to the Galilee
Ancient Tsfat – Explore the historic center of Jewish mysticism in the Galilee highlands
Free time for shopping in the Tsfat artists' colony and meet with Kabbalistic artist, Avraham Lowenthal, in the Tsfat artists' colony
Prepare your own challah at the 500-year old Beit Hakahal stone oven bakery with Livnot U'Lhibanot in Tsfat
Afternoon: Beach time and watersports adventures on the Sea of Galilee
Check-in and dinner at our country accommodations
OVERNIGHT: Ohalo Manor, Sea of Galilee
MONDAY | AUGUST 28, 2023
PERSPECTIVES FROM THE GOLAN HEIGHTS
Nahal Majrassa – Get wet hiking through this tributary of the Sea of Galilee
View Israel's neighbors and navigate former IDF bunkers at the summit of Mt. Ben-Tal
Encounter with the Druze culture and share a traditional meal in the Golan village of Ein Kinya
Tel Facher – Explore a former Syrian bunker complex on the Golan Heights overlooking the Galilee and learn about the story of master spy, Eli Cohen, and his contributions in the region
Cool off rafting down the upper Jordan River followed by a fresh-baked pizza dinner in the field on the banks of the Jordan River
OVERNIGHT: Ohalo Manor, Sea of Galilee
TUESDAY | AUGUST 29, 2023
ADVENTURES IN THE WESTERN GALILEE
Rappelling down at Dalton – The soaring natural geological wonder in the Western Galilee
Rosh Hanikrah – Descend into the ocean-swept caves on Israel's far northern border
Explore the ancient seaport of Acco, including the Knights Hall and Templar Tunnels
Check-in and dinner at our accommodations followed by a group night out at the Haifa Grand Canyon Mall
OVERNIGHT: IYHA Haifa Guest House, Haifa
WEDNESDAY | AUGUST 30, 2023
DIVERSITY & CO-EXISTENCE IN HAIFA
Explore Haifa, Israel's most diverse city, including a tour of the Bahai Temple Gardens and a meeting with the local Imam at the Ahmeddiya Mosque
Break for a hummus lunch in Haifa's Wadi Nis Nas neighborhood
Spend the rest of the afternoon learning how to surf at Israel's rustic Dado Beach in Haifa
Continue on to Tel Aviv, Israel's commercial and cultural capital
Check-in and dinner at the hotel
OVERNIGHT: IYHA Bnai Dan, Tel Aviv
THURSDAY | AUGUST 31, 2023
RESILIENCY & ADAPTATION IN ISRAEL
Leket – Volunteering project harvesting for the hungry of Israel
Machon Ayalon – Honor the bravery of the pioneers who helped establish modern Israel at this secret underground munitions facility
Dialogue in the Dark – Experience the world with new senses at the Holon Children's Museum
Israeli martial arts workshop on the beach with Budokan
Evening: Discover the richness of Jewish Ethiopian culture and  take part in a culinary workshop and meal at the Battae Center in Tel Aviv
OVERNIGHT: IYHA Bnai Dan, Tel Aviv-Jaffa
FRIDAY | SEPTEMBER 1, 2023
CELEBRATE THE SPIRIT OF TEL AVIV
Palmach Museum – Honor the bravery of those who helped establish the State of Israel
Walking tour of Tel Aviv's historic Neve Tzedek and trendy Rothschild Boulevard neighborhoods (view Independence Hall from outside – currently closed for renovations)
Browse the Nahalat Binyamin street festival and grab lunch at the Carmel Market (pizur)
Afternoon: Learn about Tel Aviv's thriving LGBTQ culture on the Rainbow TLV Tour
Evening: Take part in an outdoors Kabbalat Shabbat experience at the Tel Aviv Port followed by Shabbat dinner at our accommodations
OVERNIGHT: IYHA Bnai Dan, Tel Aviv
SATURDAY | SEPTEMBER 2, 2023
SHABBAT IN TEL AVIV
Shabbat programming options
Shabbat lunch is provided at our accommodations
Afternoon: Enjoy free time on the beaches of Tel Aviv!
Havdallah ceremony and dinner at our accommodations
Evening: Group night out at Tel Aviv's Sarona pedestrian mall
OVERNIGHT: IYHA Bnai Dan, Tel Aviv
SUNDAY | SEPTEMBER 3, 2023
LOOKING TO THE FUTURE
Bringing Israel home with the sta
Discover the complexity and beauty of Hebrew graffiti art in Florentine
Tour the ancient port city of Jaffa and browse the colorful Jaffa flea market (pizur lunch)
Visit the Peres Center for Peace & Innovation in Jaffa
Tree planting ceremony, final wrap-up session, and celebration dinner at Neot Kedumim Park
Return to Ben Gurion Airport for your overnight flight back to NYC with ELAL flight 001 at 01:00 am
MONDAY | SEPTEMBER 4 , 2023
SHALOM U'LHITRAOT
Arrive back to JFK at 05:50am