Preschool
The KBY pre-school provides a friendly, warm and secure atmosphere designed to meet the needs of each child and foster individual growth and creativity, within a group setting. The program integrates math, science, language arts and social studies and gives children the means to explore and draw conclusions under the guidance of licensed staff. The pre-school also provides an ongoing Jewish cultural environment in which Shabbat and holidays are celebrated through stories, music and creative arts. The KBY pre-school is licensed by the Department of Health, Division of Day Care and holds an Absolute Charter from the University of the State of New York Education Department.
For more information, or to arrange a visit, please contact: Oxana Petrov at (718) 648-7703 ext. 211 or via e-mail at oxana@kingsbayy.org
Preschool for children born in 2019 & 2020
Ages 2 years – 3 years
We offer a full day program for young children on the threshold of their learning experience.  Our highly experienced and certified preschool teachers provide a warm and nurturing environment where the children can learn and play.  We serve breakfast, hot lunch and snacks. All of our food is strictly kosher.
Full days 7:30AM – 4PM
Extended Hours (4:00pm-6:00pm) available
8:30 AM – 4 PM………..$1,150 per month
7:30 AM – 6 PM………..$1,300 per month
Early drop off 7.30 am – 8.30 am………..$55 per month
Late stay 4 pm – 6 pm………..$95 per month
Free 3K for children born in 2019 and
Free Pre-k for All(UPK) for children born in 2018
Free 3K and PreK for All are free programs which are funded in full by the NYC Dept. of Education.  Our highly experienced and skilled teachers offer the children an outstanding and enriched learning experience in accordance with Common Core standards.   Breakfast and hot lunch are served. All of our food is kosher. Snacks are served to those children who remain for extended hours.
How to Apply:
Online with MySchools. This option is available 24 hours a day, 7 days a week, in English, Arabic, Bangla, Chinese, French, Haitian Creole, Korean, Russian, Spanish, and Urdu.
By phone at 718-935-2009. Call us Monday through Friday, 8am – 6pm. Language support is available by phone in more than 200 languages.
For Kings Bay Y, choose KBRD from the scroll down in MySchools link
FREE: Full days 8:30AM – 2:50PM
Extended Hours (early drop off at 7:30AM and late stay from 2:50pm-6:00pm) are available for a nominal fee:
2:50 PM – 4:00 PM (includes early drop off at 7:30AM)………..$375 per month
2:50 PM – 6:00 PM (includes early drop off at 7:30AM)………..$500 per month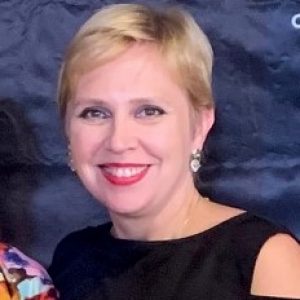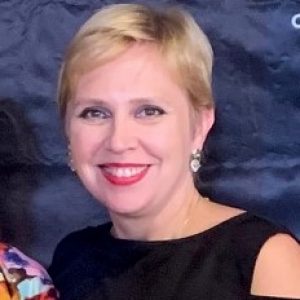 Oxana Petrov
Educational Director
Oxana brings more than 15 years of expertise in early childhood and special education to the Kings Bay Y. A licensed teacher in New York State with a master of…
read more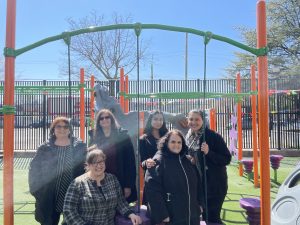 Our Preschool Staff is excited to welcome you!
In accordance with Federal law and U.S. Department of Agriculture policy, this institution is prohibited from discriminating on the basis of race, color, national origin, sex, age or disability.  To file a complaint of discrimination, write USDA, Director, Office of Civil Rights, 1400 Independence Avenue, S.W., Washington, D.C. 20250-9410, or call (866) 632-9992 (voice) or (800) 877-8339(TDD). USDA is an equal opportunity provider and employer.