Kings Bay Y
After School at Ave W
Kings Bay Y Annex Summer Program 2020 is OPEN!  We developed a program plan in strict accordance with NYC Health Department and Federal Centers for Disease Control (CDC) guidelines to maximize safety for all campers, families, and staff in light of COVID-19.  
After School at Ave W
Grades:  Pre-K – 5th
Monday thru Friday from school dismissal – 6:00 pm
Bring a Friend and receive $25 off the following month of after school.
You can choose from 1-5 days per week.
* In Response to Covid-19, group sizes will be no larger than 10 Campers with two dedicated staff members per group.
 Small groups to allow individualized attention
 Early drop-off/late stay available at an additional fee
 Hot kosher breakfast, lunch and snack provided

Activities include:

Swimming 2x a week at the Kings Bay Y at 3495 Nostrand Avenue (pending guidelines)
  Weekly BBQ at the Beach (pending guidelines)
 Yoga, Arts and Crafts, Painting, Dance, Game room, Music, Basketball, Soccer, Cooking, Talent shows and more!
HRA/ACD vouchers accepted
Location: Kings Bay Y Annex at 3043 Avenue W, Brooklyn, NY 11229
Contact: Shirley Charles at 718-648-7703 ext. 229 or Pura 718-947-0305 info@kingsbayy.org
Note: "ONLINE REGISTRATION FOR OUR AFTER SCHOOL PROGRAMS TAKES 24 HOURS TO PROCESS. YOUR CHILD WILL NOT BE PICKED UP FROM HIS/HER SCHOOL ON THE SAME DAY OF REGISTRATION, BUT WILL BE PICKED UP ON THE NEXT SCHOOL DAY"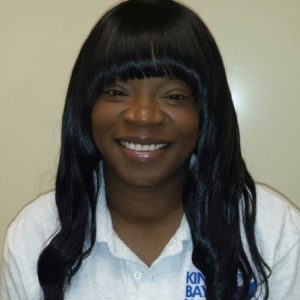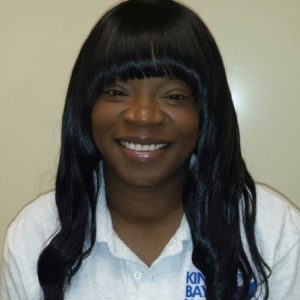 Shirley Charles
After-School Director/ Summer Program Director
Shirley Charles graduated from Brooklyn College with a degree in Early Childhood Education. She has been a part of the Kings Bay Y family for over 15 years. Shirley began…
read more
Rates
          Annual   |  Monthly
5 Days: $5350 | $535
4 Days: $4850 | $485
3 Days: $4300 | $430
2 Days: $3200 | $320
1 Day:   $2250 | $225
Afterschool at Ave W
Afterschool at Ave W