Kings Bay Y
Daniel Zeltser
Chief Operating Officer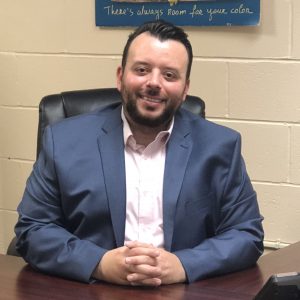 Daniel Zeltser's journey with the JCC Brooklyn/Kings Bay Y began more than seventeen years ago when he first stepped in as a volunteer.
Daniel has been the driving force behind various community initiatives throughout his tenure. His leadership extends to greening efforts, fostering intercultural and inter-religious partnerships, spearheading wireless development programs, working on food insecurity, housing, and poverty-related projects, and overseeing infrastructure rebuilding projects.
Within the JCC Brooklyn/Kings Bay Y, Daniel has played a pivotal role in multiple expansion projects and the successful launch of new agency locations. One of his recent triumphs is the initiation of the groundbreaking Camp for Children Who Are Blind or Have Low Vision, the very first of its kind in Brooklyn, New York.
Having earned an Executive Master's Degree in Public Administration from NYU Wagner School of Public Service, Daniel has also completed prestigious fellowships, including an Executive Leadership Fellowship at Columbia Business School in partnership with the UJA Federation of NY.
Outside of his professional endeavors, Daniel cherishes quality time with his family. He's a proud father to an 8-year-old son, who has recently developed a passion for boxing, and a 2-year-old daughter who loves dress-up. In his leisure hours, you'll find Daniel engrossed in books, embarking on camping adventures, and indulging in experimental culinary creations.