Kings Bay Y
Shaija A. Mills
Program Director of School Aged Child Care (SACC)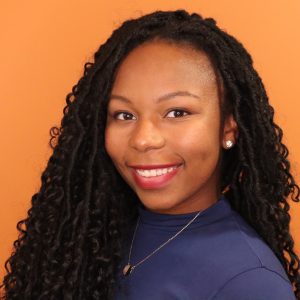 Shaija A. Mills currently serves as the Program Director of School Aged Child Care (SACC) for the Kings Bay Y. Shaija has always been a dedicated worker for and with children, which is evident in her career history. She has worked her way up the childcare ladder in a variety of roles including, but not limited to, interning in infant rooms, counseling summer camps and after-school programs, and mentoring high schoolers with their transitions to college. Shaija has been an Assistant Director for a Boys and Girls Club and, most recently, a Program Coordinator for a girl empowerment organization.
In her various positions, Shaija has created, led, and facilitated programs to support the physical, emotional, and social wellbeing of the youth that she's served. Shaija graduated from New York University with a Bachelor of Arts in Psychology and double minors in Creative Writing and American Sign Language. Currently, she is pursuing her Master of Arts in Child Development at Sarah Lawrence College. She hopes to take all of this knowledge and use it to have a greater impact on the lives of children.
Outside of work, Shaija is an avid reader and writer with the hopes of one day making it onto the New York Times Bestseller List.