New Entrepreneurial Online Program for high school students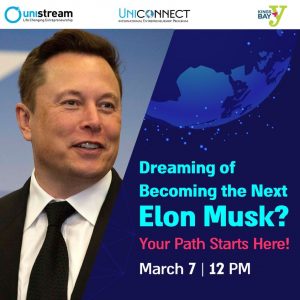 Does your child dream about becoming the next Elon Musk? Their path starts here!
Uniconnect by Unistream is an innovative youth program that brings together young people from around the world to work together to develop start-ups and learn together tools to be Entrepreneurs.
What will the participants gain from the program?
Personal and professional skills such as: creating a business plan, branding, social networking, legal aspects, storytelling and professional pitching.
Experience with management and work processes, public speaking, and working across linguistic and cultural barriers.
Meeting and working with other youth participants from Israel.
Receiving advice and one on one interaction with pioneering business people.
For further information and to sign up contact us by: Patrik@kingsbayy.org 929-488-2613 – Patrik