Kings Bay Y
After School at P.S. 206
After School at P.S. 206
Grades:  Pre-K – 5th
Monday thru Friday from school dismissal – 6:00 pm
You can choose from 1-5 days per week.
Separate groups divided by grades
* In Response to Covid-19, group sizes will be no larger than 15 students with two dedicated staff members per group.
Homework assistance
Recreational Swim 1x/week at Sheepshead Bay location (Kings Bay Y Building, 3495 Nostrand Avenue, between Ave U & Ave V pending guidance)
Individual Attention from Professional & Caring Staff
Nutritious Snack Included
Music, Science, Arts & Crafts, Dance, Cooking, Sports  and Crafts
Chess classes available for an additional fee.
When school is closed, mini-camps are available with a full day of activities
Program on half days
Extended hours 6:00pm-6:30pm available at no additional cost
HRA/ACD vouchers accepted
Bring a Friend and receive $25 off the following month of after school.
Have a question or need more information? A representative can give you immediate assistance during office hours. Call us at 718-648-7703 or e-mail info@kingsbayy.org
Note: "ONLINE REGISTRATION FOR OUR AFTER SCHOOL PROGRAMS TAKES 24 HOURS TO PROCESS. YOUR CHILD WILL NOT BE PICKED UP FROM HIS/HER SCHOOL ON THE SAME DAY OF REGISTRATION, BUT WILL BE PICKED UP ON THE NEXT SCHOOL DAY"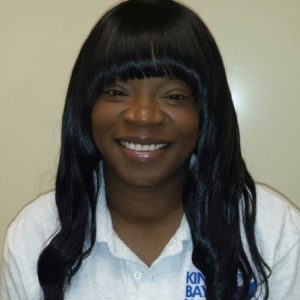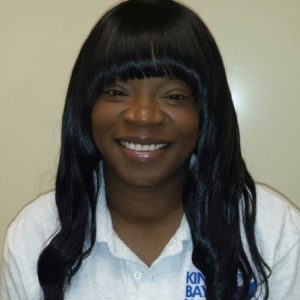 Shirley Charles
After-School Director/ Summer Program Director
Shirley Charles graduated from Brooklyn College with a degree in Early Childhood Education. She has been a part of the Kings Bay Y family for over 15 years. Shirley began…
read more
Annual   |  Monthly
5 Days: $4800 | $480
4 Days: $4500 | $450
3 Days: $3900 | $390
2 Days: $3150 | $315
1 Day:   $2500 | $250
Monthly Payments
To set up automatic monthly payments
register here
Login to your account to manage your payments:
LOGIN